1 x UPVC Door + 2 x Composite Doors + 1 x French Doors + 6 UPVC Windows - £2500 inc VAT

2 x French Doors + 1 x Composite Door + 1 UPVC Window - £1950 inc VAT

1 x UPVC Door + 5 x UPVC Windows - £875 inc VAT

2 x UPVC Doors + 8 x UPVC Windows - £1545 inc VAT

4 Square Glazed Composite Door in Chartwell Green - £589 inc VAT

UPVC Back Doors (DIY) - from £279 inc VAT

6 Panel Solid Composite Doors (DIY) - From £409 inc VAT

Looking for a window and door supplier in Surrey ?

At Just Doors and Windows UK, we take great pride in offering our customers quality diy double glazing, doors and windows at amazingly low trade prices!

You can save hundreds and even thousands of pounds on your replacement external double glazed doors and energy efficient diy upvc windows and buy direct from Just Doors and Windows UK, the Surrey Double Glazing Supplier!



Our double glazing supply service couldn't be more easier to use. Choose the style of diy double glazing and options you require from the information listed on the website, measure your existing opening using our how to measure guide and then contact us to place your order, either online or over the phone on 0844 692 3828 (low call rate). All you have to do then is relax and wait for your new diy double glazing to arrive and within 5-15 working days depending on the products you order.




Still not convinced, check out the Just Doors and Windows UK customer reviews page.

DIY UPVC Doors
DIY Composite Doors
DIY French Doors
DIY Patio Doors
DIY Stable Doors
DIY UPVC Windows

Window and door suppliers in Surrey

Aaron's Hill
Abbey Mead
Abbotswood
Abinger Common
Abinger Hammer
Addlestone
Addlestonemoor
Albury
Albury Heath
Alfold
Alfold Crossways
Ansteadbrook
Aperfield
Artington
Ash
Ash Green
Ash Vale
Ashford
Ashford Common
Ashley Park
Ashtead
Badshot Lea
Bagshot
Bagshot Heath
Banstead
Basingstoke Canal
Beacon Hill
Beare Green
Bellfields
Betchworth
Binscombe
Birtley Green
Bishopsgate
Bisley
Bisley Camp
Blackbrook
Bletchingley
Blindley Heath
Boundstone
Bowlhead Green
Box Hill
Bramley
Brewer Street
Brick Hill
Bridge End
Broadford
Broadham Green
Broadmoor
Brockham
Brockham Park
Brook
Brook Place
Brooklands
Brookwood
Broomhall
Buckland
Bunce Common
Burgh Heath
Burntcommon
Burpham
Burrowhill
Burrows Cross
Burwood Park
Busbridge
Bushbury
Bushy Hill
Byfleet
Camberley
Capel
Cartbridge
Castle Green
Caterham
Catteshall
Chaldon
Charleshill
Charlton
Charlwood
Chattern Hill
Cheam
Chelsham
Chertsey
Chertsey Meads
Chiddingfold
Chilworth
Chipstead
Chobham
Church End
Church Town
Claremont Park
Clark's Green
Claygate
Clock House
Cobham
Coldharbour
Coles Meads
Colne
Combe Common
Compton
Cooper's Hill
Cramhurst
Cranleigh
Crawley Hill
Critchmere
Crosswater
Crowhurst
Crowhurst Lane End
Crownpits
Cudworth
Culmer
Dawesgreen
Deepcut
Deepdene
Dippenhall
Dockenfield
Domewood
Donkey Town
Dorking
Dormans Park
Dormansland
Doversgreen
Downside
Dunsfold Common
Dunsfold Green
Dunsford
Earlswood
Eashing
East Clandon
East Ewell
East Horsley
East Molesey
Eden
Effingham
Egham
Egham Hythe
Egham Wick
Ellen's Green
Elm Corner
Elstead
Englefield Green
Enton Green
Epsom
Esher
Ewell
Ewhurst
Ewhurst Green
Fairlands
Fairmile
Farleigh
Farleigh Court
Farley Green
Farncombe
Farnham
Felcourt
Felthamhill
Fetcham
Fickleshole
Field Common
Flexford
Forest Green
Fox Corner
Fredley
Frensham
Friday Street
Frimley
Frimley Green
Frimley Ridge
Frith Hill
Gadbrook
Gatton
Giggshill
Givons Grove
Godalming
Godstone
Gomshall
Grafham
Grayswood
Great Bookham
Green Cross
Guildford
Guildford Park
Hale
Ham Moor
Hambledon
Hamsey Green
Hascombe
Haslemere
Hatton Hill
Hawk's Hill
Haxted
Headley
Heath End
Heatherside
Hersham
High Curley
Highstreet Green
Hinchley Wood
Hindhead
Hoe
Hog Hatch
Holland
Holloway Hill
Holmbury St Mary
Holmethorpe
Holmwood Corner
Hook Heath
Hookwood
Hooley
Horley
Horne
Horsell
Horsell Birch
Hurst Green
Hurst Park
Hurtmore
Hydestile
Hythe
Hythe End
Irons Bottom
Jacobs Well
Kingfield
Kingswood
Knaphill
Knowle Green
Knowle Hill
Laker's Green
Laleham
Lane End
Langley Vale
Leatherhead
Leatherhead Common
Leigh
Lightwater
Limpsfield
Limpsfield Chart
Limpsfield Common
Lingfield
Lingfield Common
Little Bookham
Little Heath
Littlefield Common
Littleton
Littleton Common
Logmore Green
Long Ditton
Longcross
Lordshill Common
Lower Ashtead
Lower Bourne
Lower Feltham
Lower Green
Lower Halliford
Lower Kingswood
Loxhill
Lucas Green
Margery
Martyr's Green
Maybury
Mayes Green
Mayford
May's Green
Mead Vale
Meath Green
Merle Common
Merrow
Merstham
Mickleham
Mid Holmwood
Middle Bourne
Miles Green
Milford
Millbridge
Mimbridge
Mogador
Mole
Moor Park
Moorhouse Bank
Mount Hermon
Mousehill
Mugswell
Mytchett Place
Nalderswood
New Haw
Newchapel
Newdigate
Newlands Corner
Nork
Norley Common
Normandy
Norney
North Holmwood
North Looe
Norwood Hill
Nutcombe
Nutfield
Oakwoodhill
Oatlands Park
Ockford Ridge
Ockham
Ockley
Old Woking
Onslow Village
Ottershaw
Outwood
Oxshott
Oxted
Pachesham Park
Pains Hill
Palmers Cross
Park Barn
Parkgate
Paynes Green
Peartree Green
Peaslake
Peasmarsh
Peper Harow
Pirbright
Pirbright Camp
Pitch Place
Pixham
Polesden Lacey
Pot Common
Povey Cross
Prey Heath
Puttenham
Pyle Hill
Pyrford
Pyrford Green
Pyrford Village
Ramsnest Common
Ranmore Common
Redhill
Reigate
Reigate Heath
Ridge Green
Ridgway
Ripley
Rose Hill
Row Town
Rowhill
Rowly
Runfold
Rushmoor
Russ Hill
Rydens
Rydeshill
Salfords
Sandhills
Sandy Cross
Scotswood
Seale
Seething Wells
Send
Send Grove
Send Marsh
Shacklford
Shalford
Shamley Green
Sheerwater
Sheets Heath
Shellwood Cross
Shepherd's Hill
Shepperton
Shepperton Green
Shere
Shortfield Common
Shortheath
Sidlow
Slyfield
Smallfield
South Earlswood
South Godstone
South Holmwood
South Merstham
South Nutfield
South Park
Spreakley
St George's Hill
St Johns
Staines
Stanners Hill
Stanwell
Stanwell Moor
Stoke D' Abernon
Stonebridge
Stonehill
Stoneleigh
Stoughton
Strood Green
Stroud
Stroude
Sunbury
Sunbury Common
Surbiton
Sutton Abinger
Sutton Green
Tadworth
Tandridge
Tatsfield
Thames
Thames Ditton
The Bourne
The Downs
The Sands
The Wells
Thorncombe Street
Thorpe
Thorpe Green
Thorpe Lea
Thursley
Tilford
Tilford Common
Tilford Reeds
Tilling Bourne
Titsey
Tower Hill
Troy Town
Trumps Green
Tuesley
Tyler's Green
Tyrell's Wood
Upper Eashing
Upper Hale
Upper Halliford
Upper Ifold
Virginia Water
Walliswood
Walton on the Hill
Walton-on-Thames
Wanborough
Warlingham
Warwick Wold
Wasp Green
Waterside
Weatherhill
West Bedfont
West Byfleet
West Clandon
West End
West Ewell
West Horsley
West Molesey
Westbrook
Westcott
Westfield
Westhumble
Weston Green
Wey
Wey Navigation
Weybourne
Weybridge
Wheelerstreet
Whitebushes
Whiteley Village
Whitfield Court
Willey Green
Windlesham
Wisley
Witley
Woking
Woldingham
Woldingham Garden Village
Wonersh
Wood Street Village
Woodbridge Hill
Woodcote
Woodham
Woodhatch
Woodmansterne
Worcester Park
Wormley
Worplesdon
Wotton
Wray Common
Wrecclesham
Wyke

Just Doors UK 4.91 out of 5 based on 294 ratings. 412 user reviews.

This is the third time I have used Just Doors and have come back for value and service. Unless I move house, I shouldn't be needing your services again but never say never!! Would definitely recommend.

Sarah Shaw
Billericay, Essex
Jun-15

UK's leading DIY double glazing supplier

High security double glazing

Year guarantee on all doors and upvc windows

Quality assured double glazing

Delivered within 5- 15 working days

Lowest double glazing prices on the web

Friendly & helpful customer service


All Doors and Windows supplied with
Pilkington energiKare Glass

6 Panel DIY Composite Door in Black - Now £409 inc VAT

Half Glazed Flat Panel DIY UPVC Back Door - £289 inc VAT

Clinton Half Panel Dual Glazed DIY UPVC Back Door - £359 inc VAT

Just Doors UK 4.91 out of 5 based on 315 ratings. 433 user reviews.
Ordered my made to measure french doors at the start of October and they were with me within two weeks as promised. Service throughout the process was excellent, phone calls to confirm order and arrange delivery. Delivery on date and time specified. Doors are excellent and half the price I would have paid for made to measure through the high street brands. Couldn't be happier!
Nathan Doran
Manchester
Oct-15




UK's leading DIY double glazing supplier

High security double glazing

Year guarantee on all doors and upvc windows

Quality assured double glazing

Delivered within 5- 15 working days

Lowest double glazing prices on the web

Friendly & helpful customer service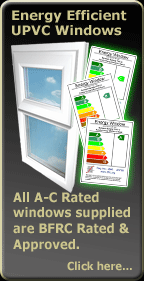 All Doors and Windows supplied with
Pilkington energiKare Glass


6 Panel DIY Composite Door in Black - Now £409 inc VAT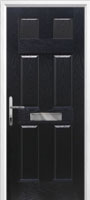 Half Glazed Flat Panel DIY UPVC Back Door - £289 inc VAT
Clinton Half Panel Dual Glazed DIY UPVC Back Door - £359 inc VAT