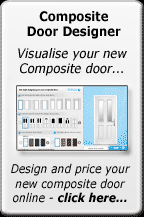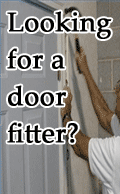 1 x UPVC Door + 2 x Composite Doors + 1 x French Doors + 6 UPVC Windows - £2500 inc VAT
2 x French Doors + 1 x Composite Door + 1 UPVC Window - £1950 inc VAT
1 x UPVC Door + 5 x UPVC Windows - £875 inc VAT
2 x UPVC Doors + 8 x UPVC Windows - £1545 inc VAT



4 Square Glazed Composite Door in Chartwell Green - £589 inc VAT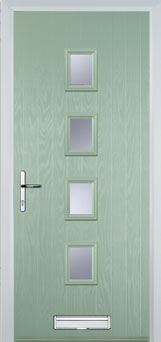 UPVC Back Doors (DIY) - from £279 inc VAT
6 Panel Solid Composite Doors (DIY) - From £409 inc VAT

Composite Back Doors
As standard all our Composite back doors come with a high security Multipoint hook lock system offering the up most protection and safety for you, your family and your home.
With Composite back door prices from just £385 inc VAT and delivery within 5-10 days ready to install, you can rest assured that you will get a new exterior Composite back door of the highest quality and at a great price! Just call 0844 692 3828 to order today!

Just Doors UK 4.91 out of 5 based on 315 ratings. 433 user reviews.
Ordered my made to measure french doors at the start of October and they were with me within two weeks as promised. Service throughout the process was excellent, phone calls to confirm order and arrange delivery. Delivery on date and time specified. Doors are excellent and half the price I would have paid for made to measure through the high street brands. Couldn't be happier!
Nathan Doran
Manchester
Oct-15




UK's leading DIY double glazing supplier

High security double glazing

Year guarantee on all doors and upvc windows

Quality assured double glazing

Delivered within 5- 15 working days

Lowest double glazing prices on the web

Friendly & helpful customer service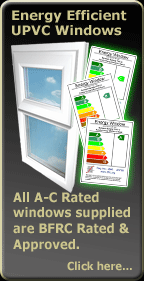 All Doors and Windows supplied with
Pilkington energiKare Glass


6 Panel DIY Composite Door in Black - Now £409 inc VAT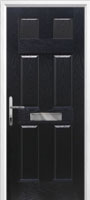 Half Glazed Flat Panel DIY UPVC Back Door - £289 inc VAT
Clinton Half Panel Dual Glazed DIY UPVC Back Door - £359 inc VAT