Nationwide* Delivery
Fast lead times
Price Promise Guarantee
We'll beat any online price
No.1 Rated
UK's top rated double glazing supplier
Door Hardware and Security
To enhance the look of your new door further, we offer an excellent range of security features and elegant door hardware, in a variety of finishes and styles. Colours available include chrome, gold, black, white and brushed chrome (graphite).
Yale Platinum 3 Star Kitemarked Anti-Snap Cylinder
The Yale Platinum Euro Profile cylinder is a TS007 3 Star Kitemarked Anti-Snap security product to provide maximum security against known attack methods.
The Platinum 3 Star cylinder is independently tested by BSI to be awarded the British Kitemarked TS007:2014 3 Star accreditation.
Specification
TS007:2014 3 Star approved
KM559658
BS EN 1303:2015 approved
Anti-snap sacrificial front section
Anti-Pick, Anti-Bump, Anti-Pull, Anti-Drill, Anti-Screw
BSI approved re-pinning available with kitemark accreditation
10 Year Guarantee
Features
Superior strength with cylinder stability system
Horizontal keyway
Flat reversible dimple key with stylish new Yale branded key bow
Key card for easy code identification and duplicate key ordering
Available in single, double and thumbturn variants
Available in Brass and Nickel finishes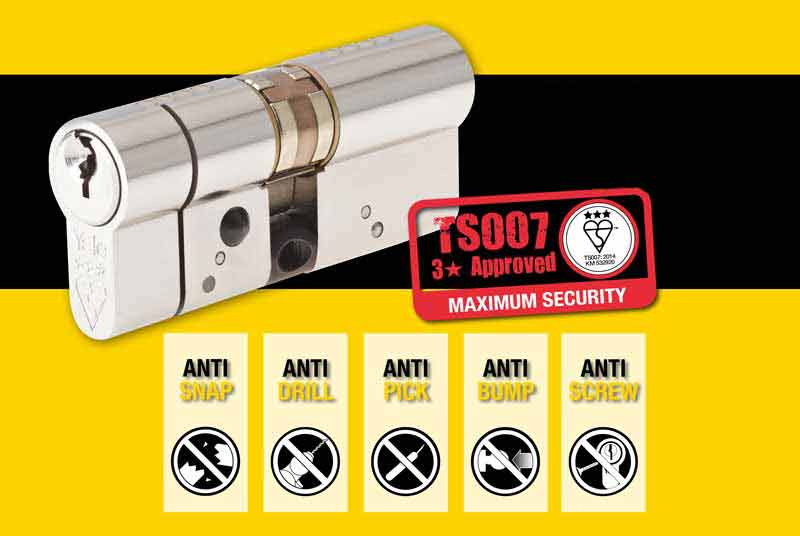 Yale High Security Cylinders
Offering a comprehensive range of Yale cylinders suitable for all applications and security needs. The Platinum 3 Star cylinder has been independently tested by BSI to be awarded the British Kitemarked TS007:2014 3 star accreditation. TS007 is a standard developed in response to concerns over cylinder attacks. The standard can be achieved by combining a 1-star cylinder with a 2-star security door furniture or using a stand-alone 3-star cylinder. The Platinum series cylinder is approved to TS007 3 stars and does not require any additional security furniture. The Yale Platinum 3 Star cylinder has a sacrificial front section and provides superior strength against known attack methods.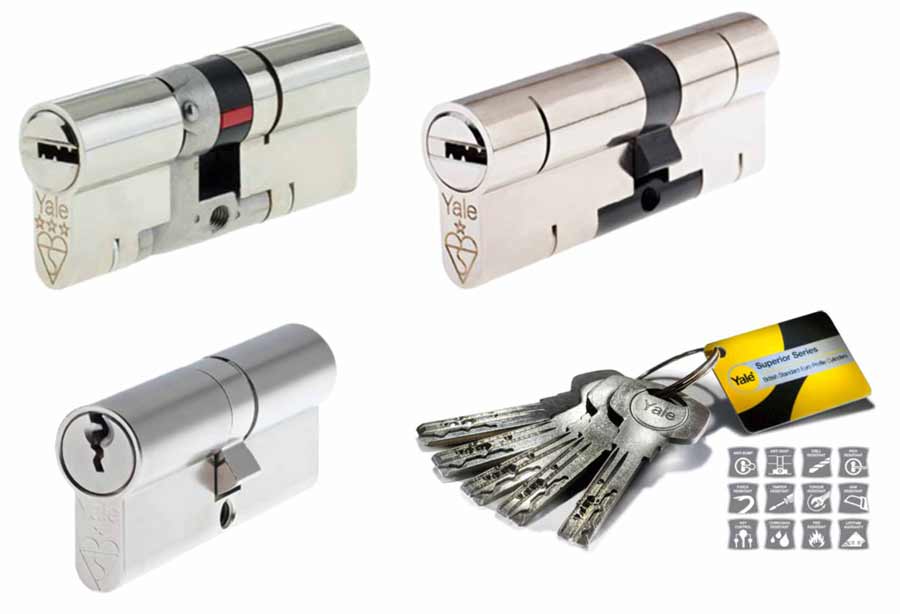 The Yale Superior TS007 1 Star cylinder has been subjected to extensive tests and is one of the most secure cylinders on the market. It's anti-bump, drill, pick, tamper, torque and force resistant. It will withstand attempts to saw, wrench, corrode or even burn it out - in fact, it can resist anything the most determined burglar can throw at it.
The Yale KM cylinder offers British Kitemarked TS007 1 star security. The Yale KM cylinder offers a high level of security and attack protection. All Yale cylinders are supplied with 5 keys as standard.
Ultion TS007 3 Star Sold Secure Diamond Cylinder
The Ultion cylinder is one of the most secure on the market - so much so infact that no test has beaten it. The cylinder has passed all major British standards test for security without the need for cylinder protectors or extra secure door handles. These tests include the highest TS007 standard (3 star) and the extended Sold Secure Diamond test, which is more rigorous and designed by the Master Locksmith Association.
LOCK DOWN MODE
Ultion cylinders feature a 'Lock Down Mode' when it detects forced entry and activates an attack lock directly into the central cam. Even if the most determined intruder gets past Ultion's two sacrificial sections he won't get to the attack lock because it is protected deep inside a solid molybdenum core and secured with a dedicated retaining pin.
Even after an Ultion cylinder has thwarted an intruders attempt, the door can still operate the lock normally from inside - leaving then homeowner in complete control of their security.
Locking Systems & Options
We offer eight locking options - the Yale Lockmaster, ERA Vectis, Winkhaus Trulock and AV2 "Slam Lock", the Yale YS170, the Fab n Fix Haven, and the Avocet Affinity lock. And now you get the GU Slam Lock on all FD30s fire doors and any door supplied with hardware from our extensive contemporary range.
| Manufacturer | Lock Size | Hooks & Bolts | Hook Direction | Warranty |
| --- | --- | --- | --- | --- |
| Lock Master | 44mm face & full length | 2 Hooks & 2 Bolts | Upwards | 10 Years |
| Vectis | 44mm face & full length | 2 Hooks | Opposing | 10 Years |
| Trulock | 20mm face & 7/8 length | 2 Hooks | Downwards | 5 Years |
| YS170 | 20mm face & 3/4 length | 3 Hooks | Opposing | 5 Years |
| Haven | 20mm face & 3/4 length | 3 Hooks | Opposing | 5 Years |
| Affinity | 20mm face & 7/8 length | 4 Hooks | Opposing | 5 Years |
| AV2 | 20mm face & 7/8 length | 2 Hooks | Downwards | 5 Years |
| GU Slamlock | 20mm face & 3/4 length | 3 Bolts / 2 Bolts | | 5 Years |
Handles, Letterbox, Knockers & Accessories
The Fab & Fix 'Hardex' finish is extremely resilient. The electro colour finishes are applied to every part of the elegant and conventionally styled furniture range.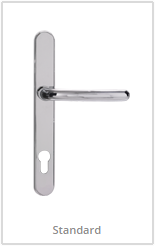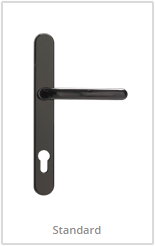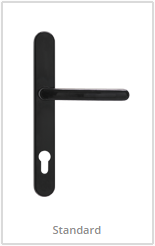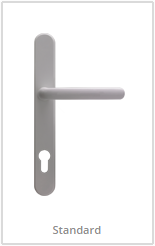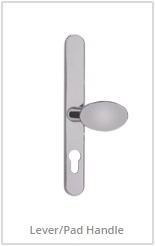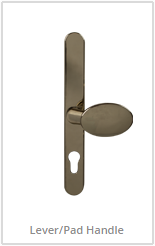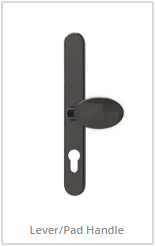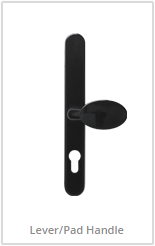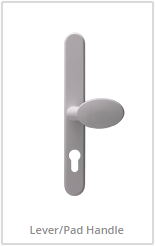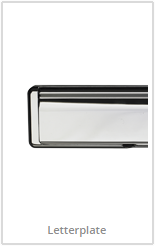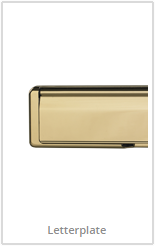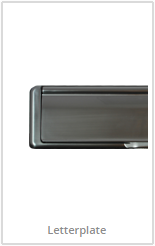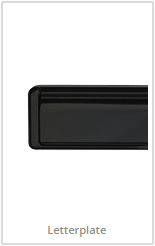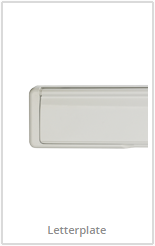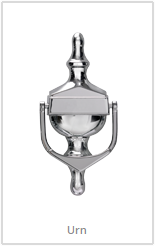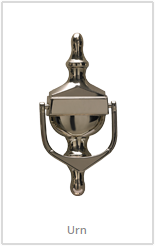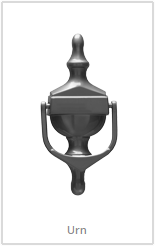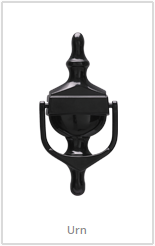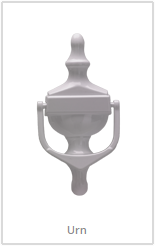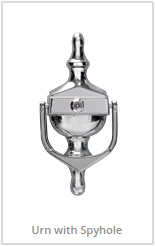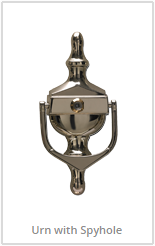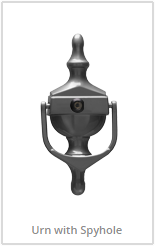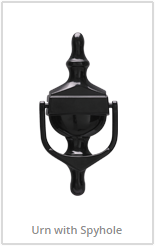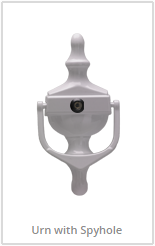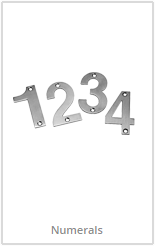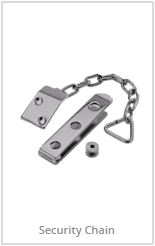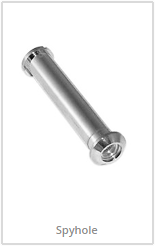 The Contemporary Hardware Range
Exclusive to composite doors, we offer 5 contemporary hardware suites all with matching door knockers and letterplates in a brushed stainless steel finish.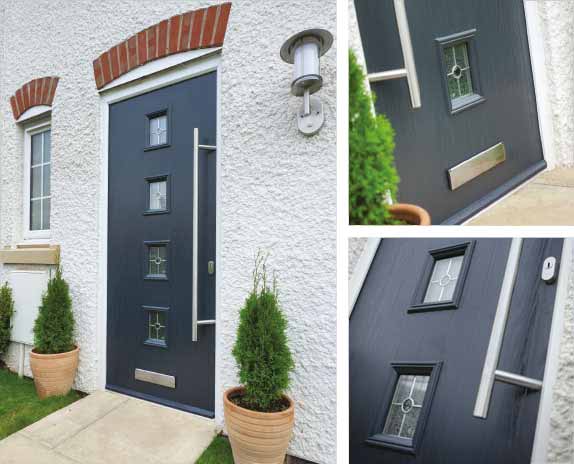 The Long Bar handle suite doesn't just add more style to your door. That's no surprise with the handle's stunning stainless steel patina and easy to hold angle. Complete the modern look with a matching Ingot knocker and a sleek brushed stainless steel letterplate.
The Long Bar handle is perfect for properties where every detail speaks of quality. This is contemporary style that never goes out of fashion.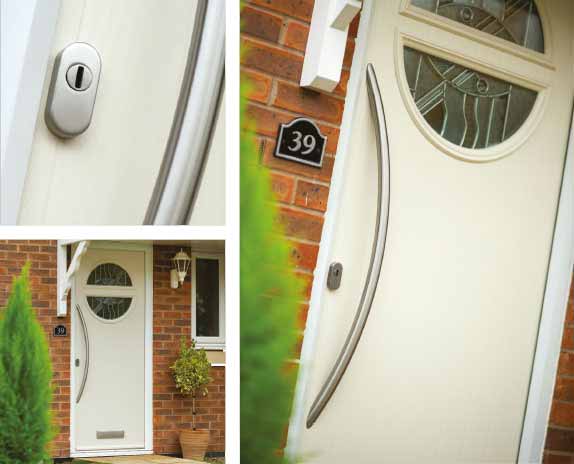 Open the door to a more elegant look with the stunning Bow Handle suite. Whether you choose the Long Bow handle or the Short Bow handle, you'll be adding a special touch that turns your door into a work of art.
The Bow handle is undeniably elegant but it's also incredibly hard wearing. Manufacturered from stainless steel it will endure the demands of the British weather and everyday use. Season after season this suite will stay looking incredible. The Bow handle's accompanying Ingot door knocker and letterplate all help to enhance the elegance.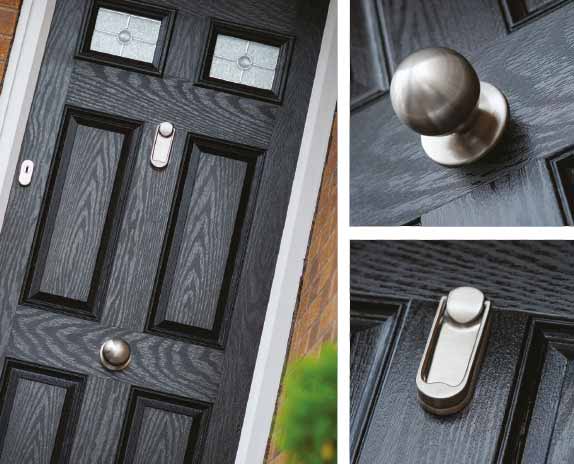 Take a look at some of the world's most beautiful historic homes and what do you see? The classic central knob on their front doors. It's no surprise that this stunning handle has been an enduring feature of high-end properties for so many years.
The Classic round handle brings together period style with the best of modern performance. So a property will benefit from stunning looks matched with the strength of stainless steel.
The great news is that the Classic handle looks as incredible on period properties as it does on contemporary homes. Timeless style matched with an enduring performance - it's what makes this a classic.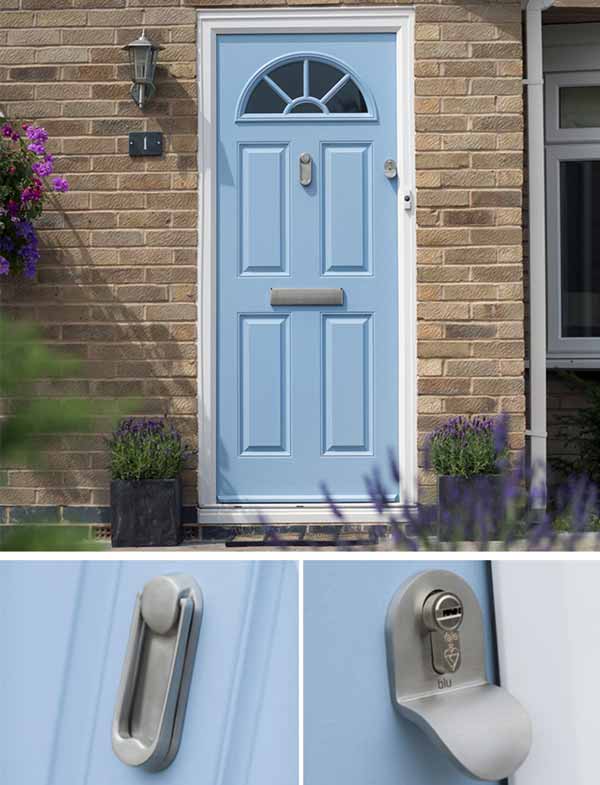 Sometimes less is more, and that's why our new Handleless range could be just the furniture suite you're looking for. Style and elegance are the order of the day, with a streamlined, uncluttered look, versatile enough to complement both a classic and contemporary home.
This sleek, sophisticated option promotes a clean aesthetic to the front of your property, while at the same time adding a subtle touch of confidence and class. Available in all door types and colours, and perfectly balanced by an Ingot knocker, brushed stainless steel letterplate and timeless pull escutcheon, this is the perfect choice for those looking to make the maximum impact with the minimum of fuss.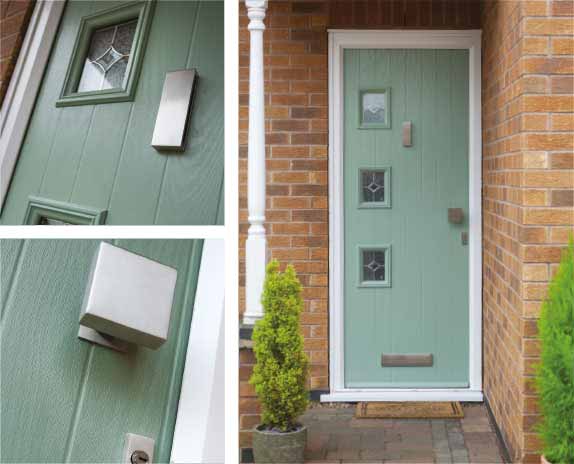 Here's a new angle on door furniture - the Square suite is perfectly suited to the ultra-modern property.
The real style lies in the details. With this suite the front door matches (rather than clashes) with the modern property. Whether you choose the geometric glamour of the square or square bar handle, both are set off to perfection by a matched square knocker and brushed stainless steel letterplate. All bringing your door as up to date in style as the rest of your home.
Crafted from stainless steel, the Square suite also gives your home the edge for weather protection and durability.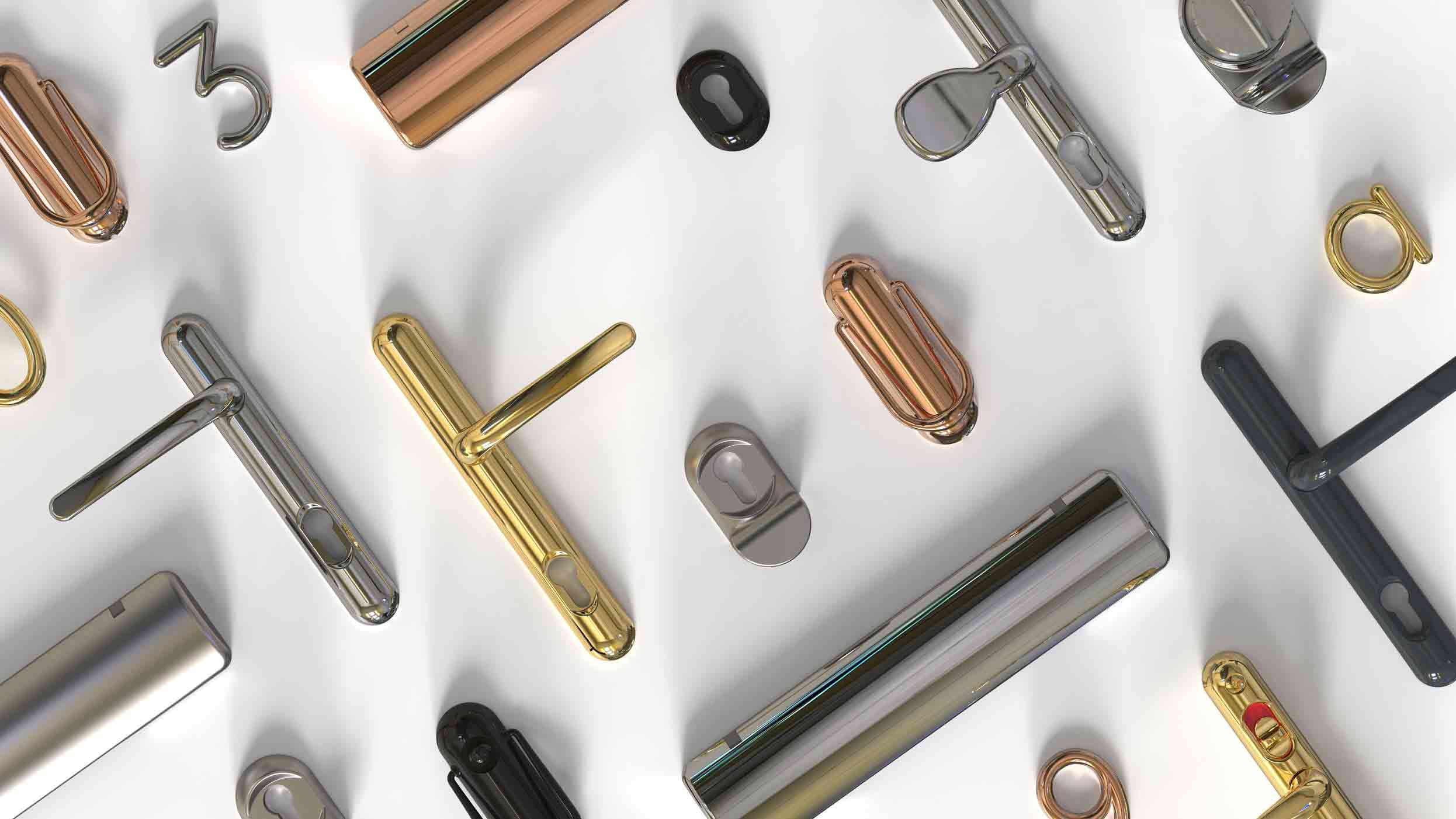 An innovation in hardware design.
The suited Sweet is a truly unique collection, as all of the accessories are perfectly matching and it therefore rethinks traditional door furniture; making it one of a kind on the market.
Sweet's simplicity creates long lasting beauty and is available in four colours; gold, chrome, black and white.
The sleek and edgeless design creates a smooth and simple appearance, with the letterbox, house numbers, door handle and knocker adding a contemporary appeal to the door.
For further information on our double glazing and lead times please contact out friendly sales and customer service team.