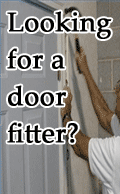 1 x UPVC Door + 2 x Composite Doors + 1 x French Doors + 6 UPVC Windows - £2500 inc VAT
2 x French Doors + 1 x Composite Door + 1 UPVC Window - £1950 inc VAT
1 x UPVC Door + 5 x UPVC Windows - £875 inc VAT
2 x UPVC Doors + 8 x UPVC Windows - £1545 inc VAT



4 Square Glazed Composite Door in Chartwell Green - £589 inc VAT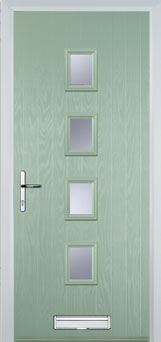 UPVC Back Doors (DIY) - from £279 inc VAT
6 Panel Solid Composite Doors (DIY) - From £399 inc VAT

Lincoln UPVC Doors
We offer an excellent selection of high quality UPVC doors. Our Lincoln style UPVC doors come with a multi point locking system, toughened Pilkington energy saving safety glass, reinforced frames and panels, left or right hand hinged, open in or out and not forgetting a full 10 year guarantee. Excellent value UPVC doors.
Our UPVC doors not only keep your home safe and secure but also look good too and guarantee never to warp, rot or discolour. With the UK's largest selection of UPVC doors available to buy today, you can be sure to find the right door at Just Doors UK
Our UPVC doors are available in white, light oak or rosewood and come with an excellent choice of furniture to compliment your already great looking UPVC door.
£395 inc VAT





£395 inc VAT





£405 inc VAT





£409 inc VAT





£415 inc VAT





£429 inc VAT





£429 inc VAT




Back to UPVC Doors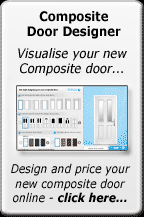 Just Doors UK 4.91 out of 5 based on 214 ratings. 342 user reviews.
If you are looking for a new door I can highly recommend Just Doors from the first phone call to the delivery day excellent service, high class staff, very friendly and helpful from picking the door style and glass and they even made sure I had the right measurements, they emailed me with the progress of the door and frame give me a delivery date, rang the day before the delivery date with the time for the delivery and bang it was here.
Mr Chris Johnson Kidlington, Oxfordshire
Jul-14




UK's leading DIY double glazing supplier

High security double glazing

Year guarantee on all doors and upvc windows

Quality assured double glazing

Delivered within 5- 15 working days

Lowest double glazing prices on the web

Friendly & helpful customer service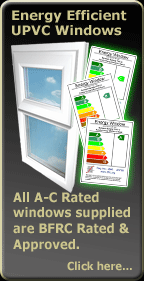 All Doors and Windows supplied with
Pilkington energiKare Glass


6 Panel DIY Composite Door in Black - Now £399 inc VAT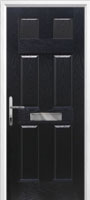 Half Glazed Flat Panel DIY UPVC Back Door - £279 inc VAT
Clinton Half Panel Dual Glazed DIY UPVC Back Door - £359 inc VAT